1996
---
Monday 4 March

Single release: 'Real Love'/'Baby's In Black'/'Yellow Submarine'/'Here There And Everywhere'. Parlophone/Apple (CD)/(cassette).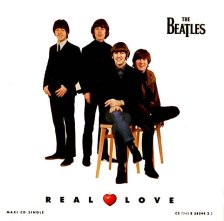 In the UK in early March, the BBC effectively placed a "ban" on the new Beatles single, Real Love, by not including it in their official Radio 1 FM playlist. It was suggested in the press that the decision hinged around the fact that the BBC considered the Beatles "too old" for the station's updated outlook, although the Corporation denied this accusation.
Radio 1's dismissal of Real Love caused a furore in the press and even enlisted comments from two MPs. According to spokesman Geoff Baker , Apple was not at all happy either. When asked for the Beatles reaction he said "Indignation. Shock and surprise. We carried out research after the Anthology was launched and this revealed that 41% of the buyers were teenagers."
The BBC's reaction to Real Love was in stark contrast to their attitude towards Free As A Bird. Back in November 1995, amid much media furore, Radio 1 became the first station to officially broadcast this single, even making sure a photographer was on hand at 4 o'clock in the morning to record the event.
The war of words over the refusal to play Real Love reached a climax on 9th March, when Paul McCartney wrote an 800 word article for the Daily Mirror commenting on the ban.
Paul: The Beatles don't need our new single, Real Love, to be a hit. It's not as if our careers depend on it. If Radio 1 feels that we should be banned now it's not exactly going to ruin us overnight. You can't put an age limit on good music. It's very heartening to know that, while the kindergarten kings of Radio 1 may think the Beatles are too old to come out to play, alot of younger British bands don't seem to share that view. I'm forever reading how bands like Oasis are openly crediting the Beatles as inspiration, and I'm pleased that I can hear the Beatles in a lot of the music around today. As Ringo said to me about all this, who needs Radio 1 when you've got all the independent stations?
Real Love, the Beatles final single, still jumped into the charts at no.4, selling 50,000 copies in its first week. But, despite Paul's impassioned efforts, it has the distinction of being the poorest chart performer of any 'new' Beatles single (excluding re-issues), trailing behind the two previous shortest runners, Lady Madonna, which only lasted eight weeks on the charts in 1968, and Let It Be, which lasted nine in 1970.
Despite criticism that the two Beatles reunion songs hadn't set the world on fire, business was still booming for the Liverpool lads, and Free As A Bird and Real Love were officially certified gold singles for 1996, giving the group their 21st and 22nd gold singles, the most for any group in history, enabling Paul to hit back at those who suggested that the Anthology trilogy was an ill conceived project.
Paul: There was a little apprehension wondering how people would accept it. John would have loved it. He'd be right chuffed.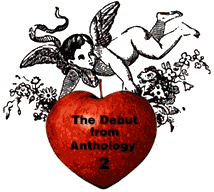 In fact, Paul later revealed, the Beatles toyed with getting together to release a third reunion single, but after the poor reception given to Real Love George Harrison was feeling less than comfortable about carrying on than Paul and Ringo were and he blocked the release of a third song (possibly the mysterious All For Love) emphasizing that he did not want it on Anthology 3.
Paul: I actually wanted to do it on Anthology 3 but we didn't all agree. But things change and the thing is that it might not go away. There was only one of us who didn't want to do it. It would have meant a lot of hard work, the song would have needed a lot of re-writing and people would have had to be very patient with us. We'd have to do a hatchet job on it. There are a couple of things that may surface at some point. You see, with the Beatles, there's always a surprise somewhere along the line. There are these one or two things lurking in the bushes. The Beatles might just raise their ugly little heads again...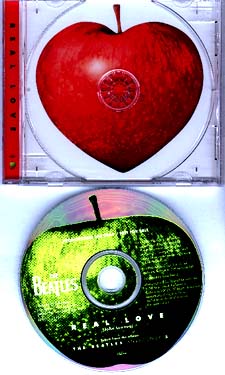 ---
Sources Include: Daily Mirror 9th Mar 96; Express Newspaper May 1997; Beatles Monthly No. 240 Apr 96, No. 241 May 96 (Beat Publications Ltd)
---
Last Entry : December 1995 Release
Main Contents
Next Entry : March 1996 release